So I came up with some cards whose design I feel is healthy for the game, and I'd like you to give me feedback so I can improve any future ideas. All of these were made with the help of Taiyodori, who is more experienced than I am, and talked some sense into me regarding faeria costs, body value, etc.
These cards are meant to encourage creative use, good positioning and
land placement, as well as good game sense. Forgive the silly pictures,
as I just wanted to put something there to avoid blank space. Again, big thanks to Taiyodori for a huge contribution.
I will also likely update the thread with more cards whenever I'm happy with them.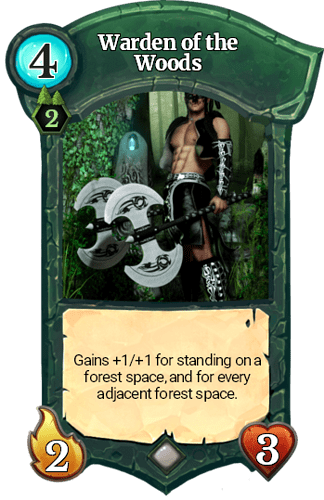 (Continued in further posts)