I couldn't login to the game anymore. I was doing a Oversky battle with a friend, crashed out, and couldn't login anymore. As soon as I do, it tries to go back to the game in progress, where I get the same error that crashes me back to desktop.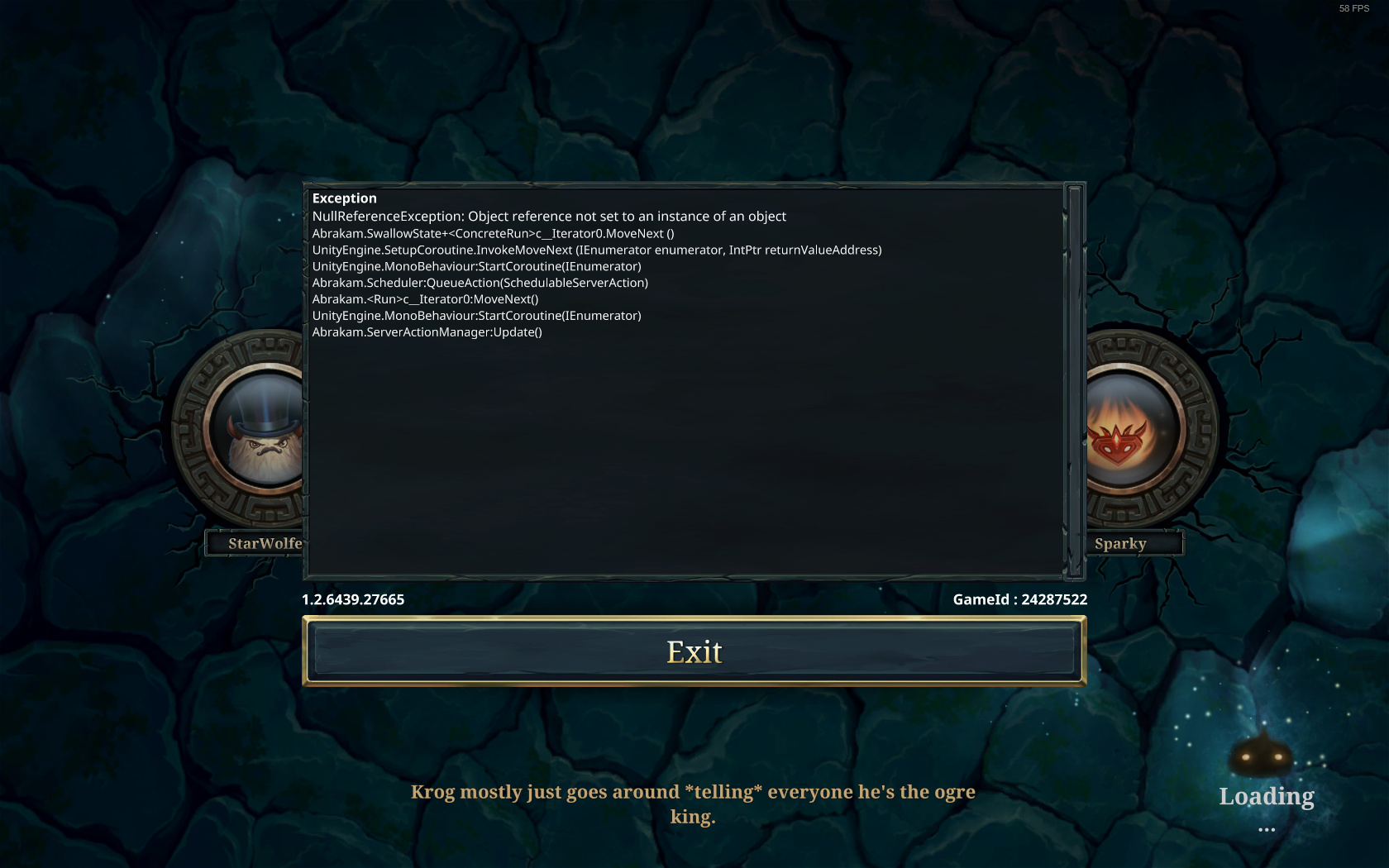 Edit: After about 5 minutes the game was over/failed, and I could login.
I hope you fix this soon.