Forbidden Libraries are really annoying if your opponent gets to play them on the first few turns. I often know I've lost a match if my opponent uses a library on turn 2 and I don't have any way to get rid of it quickly. It's really frustrating knowing you've lost a match so early on.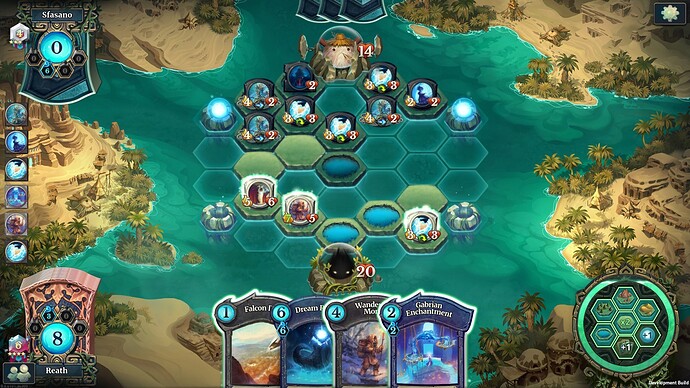 Here's one match where I knew I'd lost on turn 2. The early library allowed him to summon way more creatures than I did, even though we collected the same amount of faeria. I couldn't destroy the library because he always had creatures that could've killed anything I moved near it.
Getting 2 extra faeria each turn helps too much. The damage rarely matters, because 3 Healing Songs almost always prevents it from killing yourself. It only matters against rush and burn. It feels like I have to play rush or burn to not lose against early libraries. Having to playing those decks all the time isn't fun.
Burn isn't even that good against libraries. The extra faeria can speed up their development so much that
you don't have enough time to kill them with burn. Healing Song delays it quite a bit. Flame Bursts cost 1 more faeria, so you're at a faeria loss if you use one against a library. 2 Groundshakers are efficient, but you rarely have 12 faeria and those two cards on hand when you need them.
Since the libraries are so strong, there's no reason not to include 2-3 of them and 3 Healing Songs in every blue deck. I don't like having to include those same cards in all blue decks I make. If I don't, I'll lose to decks that did include libraries. It really kills variety in blue decks.