Hey everybody.

We're interested in seeing the moments in Faeria you find to be the most interesting, exciting, or otherwise noteworthy.
Whether in Constructed play or Pandora, please use this thread to share with us these experiences. We may share some of the best ones over social media channels or otherwise, with your name on it!
Here's an example to get everyone started: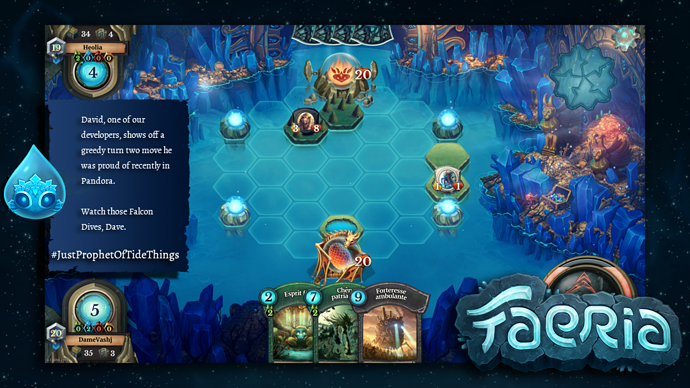 Note that you don't need to add anything at all to the screenshot (and shouldn't!). We'll take care of that. Just post your screenshot and give it a brief description if you feel it's necessary.
Simpler situations are generally better suited for sharing than more complicated scenarios.
Posting in this thread implies permission for us to use it - Thank you!