Good morning!
Yesterday I made a deck that I had quite fun with on my stream


Here are some highlights from the stream!
At the end of my stream I removed Study Shell and added Tiki Piper instead (thanks twitchchat!), I think it will offer more utility since it allows me to buff other creatures aswell. I also learned that Sagami Huntmaster can't teleport Sturdy Shell to ocean tiles (which makes sense when you read the text) so Piper will be better than Sturdy in almost any situation.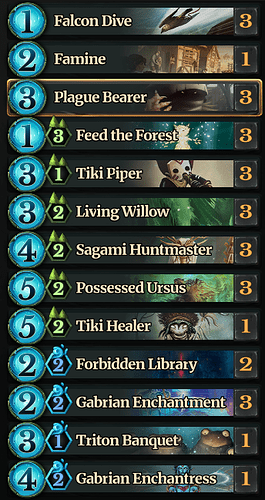 The deck only has 3 epics (no legendary) so its pretty cheap to craft!
Let me know how it works out for you!