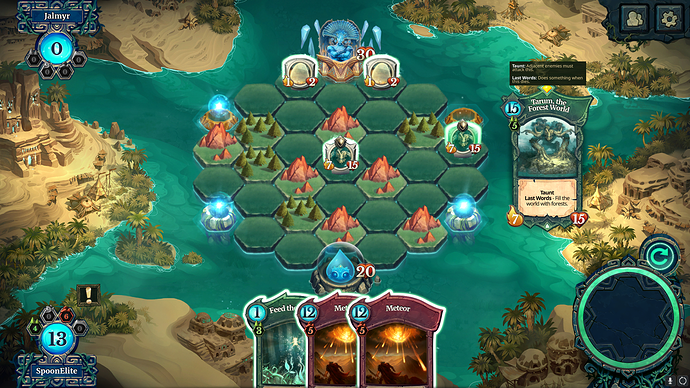 I dont understand how it is even possible to deal damage to Jamyr in this puzzle, any suggestions?
I am given
6 Red tiles
3 Green tiles
2 Meteor Cards
1 Feed The Forest Card.
When I feed the forest, the card I draw instantly gets destroyed and deals damage to me.