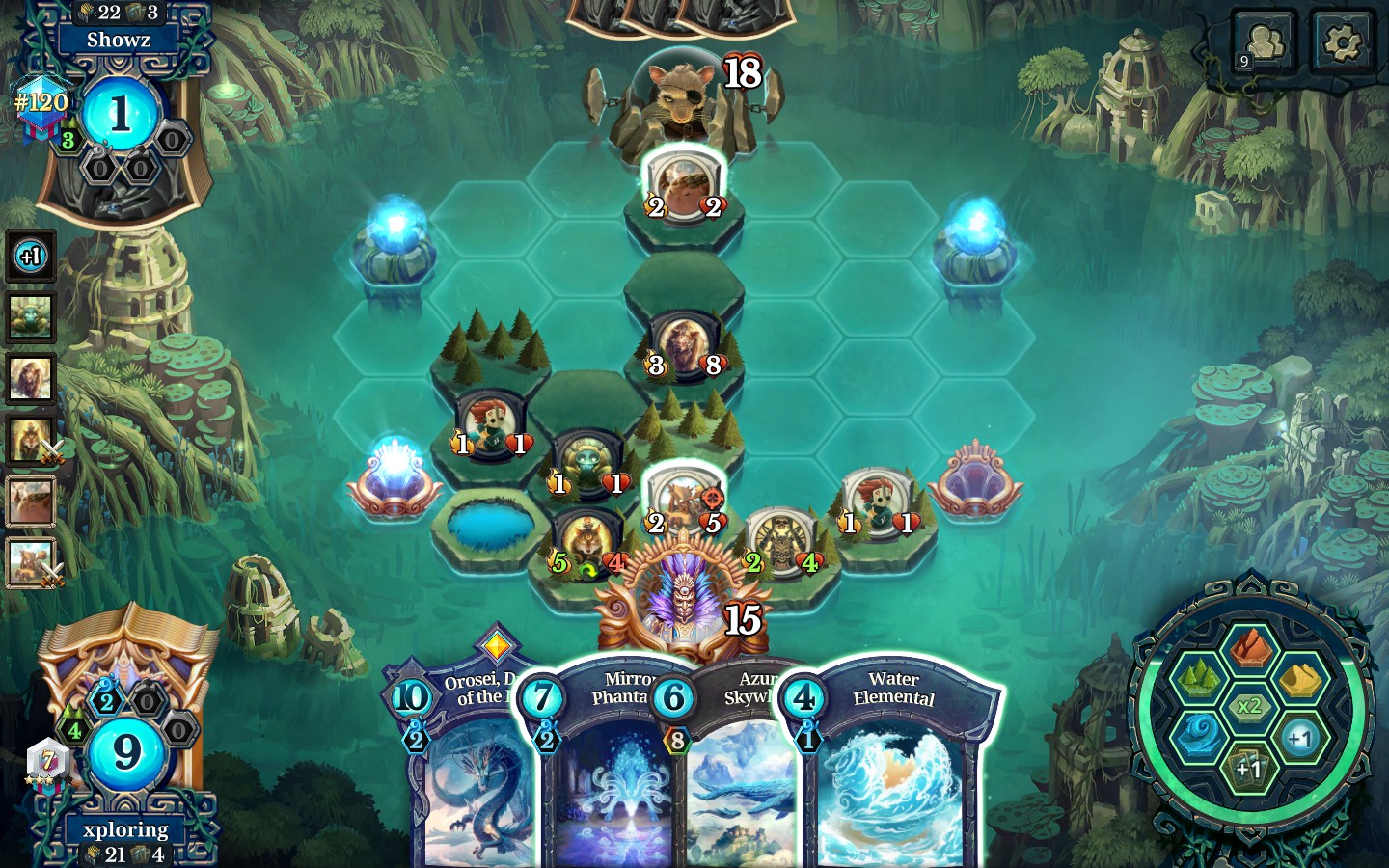 Came across an interesting game situation today playing Marmotoso's GB Simic Swarm. Thought it would be fun for others to analyze too. What do you think is the best play here? None of the creatures has moved or attacked this turn.
I phantasm'd the yakkapult from bottom left to trade with messenger and made a lake at top right and killed bloomsprite with bone collector.
Maybe it wasn't so interesting afterall. Anyway, hope to see more interesting game studies if you come across them in your games.