All hail the egg! Will definitely be tuning in.

Looking forward to possibly getting some tourney prizes

That new orb is amazing! Hopefully I'll get one during the finals!

That orb is pretty flippin sweet.
I LOVE GGOOOOOOLLD!
Serious though, don't care about the cosmetics just going for that sweet sweet aurum.
That orb is extremely well done! Having it would be sweet for sure

Is there any command to check how many points you earned?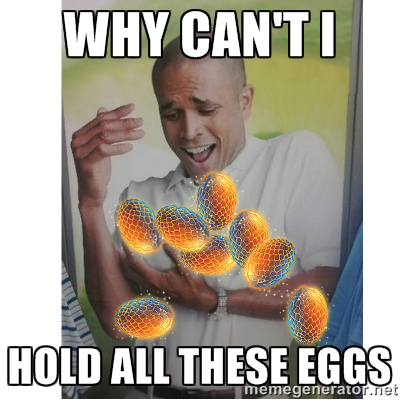 Lol the Twitch chat is spamming !egg in hopes that increases that chances of a win xD
Over 8h time spend watching green buff wars now and got not even 1g